This course is for all teachers who use materials or produce their own. These may be materials for your own classroom, for sharing with colleagues or even for publication. They may be print or digital. You will explore many aspects of effective materials development from key principles to practicalities. You will look at materials evaluation, adaptation and creation, including key areas such as visual design, cognition and affect in materials, and making sure they are effective for your specific context, whatever area of language teaching that might be.
Apply
" I'm inspired to go into the syllabus design course now and look at this from a broader perspective. Thanks to the dedication and meticulous observation of our thoughtful trainers, I learned a lot and reflected on my beliefs as a teacher, trainer and materials writer. Thanks for another great course! "

Kim - 2019
Is this course for you?
Location: Online
Experience: Teachers at all levels
Language Level: B2 or higher
Course dates:
17 January - 23 March 2022
11 April - 15 June 2022
19 September - 23 November 2022
Course Length: 8 weeks
Course fees:
Course fee: 495.00
Trinity Registration and Administration Fee (optional): £250
Minimum age: 18
Max class size: 16
Tutor-led and highly interactive
Live and asynchronous eLearning platforms
Specialist ELT eLibrary
Accredited by AQUEDUTO
Course content
Principles of materials development
How language teaching material is used
Materials for specific contexts and cultures
Implications of second language acquisition research
Principled evaluation of materials
Principles and practice of materials adaptation
Affect, motivation and engagement in materials
Understanding and adjusting levels of challenge
Materials for teaching grammar and vocabulary
Materials for developing the four skills
Design, layout and illustration
Writing instructions and teacher's notes
" As I have mentioned earlier, this course is outstanding compared to other ones I have done since it is very well-organised in terms of its content and delivery. 4 webinars offered on this course next to its interactive platform - forums, makes this course feel as if it were a face to face course. "

Roman - 2019
" I just loved it. So many really cool participants and such good comments by the tutors :-) I loved the summaries in particular... it helped me to keep track and get reminded of important aspects. "

Isabella - 2019
Further Information
Online courses are broken down into individual units and activities, forming a clear structure. Tasks will be interactive, involving voice chat, forums and community walls, and they will utilize a range of multimedia including images, audio files and videos. Participants need a computer, a headset (with microphone) and an Internet connection. You can do much of the course on a tablet or mobile device, but will need a computer for certain activities.
All participants have access to NILE's extensive ELT e-library and the NILE digital Tasks are interactive, involving live online sessions, forums and community walls, and utilise a range of multimedia including images, audio files and videos.
All NILE's courses involve a significant element of English language improvement and/or development of language awareness.
Course Leader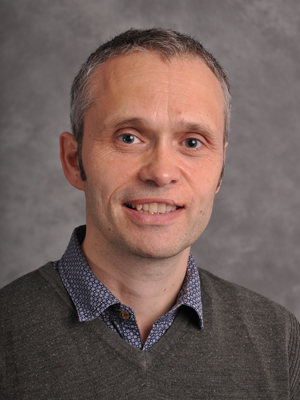 Dr. Jason Skeet is responsible for leading on and coordinating all academic aspects of the NILE MA in Professional Development for Language Education. Jason has worked as a consultant and trainer in CLIL at Utrecht University providing advice and training for bilingual schools throughout The Netherlands. He has also taught on the university's UTEACH Master's Programme for bilingual and international school teachers. Before that he worked for seven years as a teacher at a bilingual secondary school.
Available dates:
| | | | |
| --- | --- | --- | --- |
| Course dates | Location | Course length | |
| 17 January - 23 March 2022 | Online | 8 weeks | |
| 17 January - 23 March 2022 with Trinity CertPT | Online | 8 weeks | |
| 11 April - 15 June 2022 | Online | 8 weeks | |
| 11 April - 15 June 2022 with Trinity CertPT | Online | 8 weeks | |
| 19 September - 23 November 2022 | Online | 8 weeks | |
| 19 September - 23 November 2022 with Trinity CertPT | Online | 8 weeks | |