This course gives you the knowledge and skills to approach or review the design and development of language teaching syllabi. You will look at the relationships between the syllabus and the curriculum, and with other aspects of teaching and learning, and explore the challenges of syllabus design. You will look at the role of the coursebook, learning objectives and assessment outcomes in syllabus design, and how to align a syllabus to external frameworks like the CEFR.
Apply
" I am already looking at other courses run by NILE. I think that I could recommend NILE to a lot of people based on my experience and the range of courses offered. "

Jack - 2019
Is this course for you?
Location: Online
Experience:
A background in language education, as a teacher, manager or publisher.
Language Level: B2 or higher
Course dates: 17 January - 30 March 2022
Certification:
NILE Certificate
Course Length: 8 weeks
Course fees:
Course fee: 495.00
Minimum age: 18
Max class size: 16
Tutor-led and highly interactive
Live and asynchronous eLearning platforms
Specialist ELT eLibrary
Accredited by AQUEDUTO
Course content
exploring key concepts in syllabus design and development
consolidating your understanding of key issues and options in syllabus design and development
consolidating your understanding of the relationship between the syllabus and the coursebook
clarify the role of learning objectives and assessment in a syllabus
familiarising yourself with how to map a syllabus against CEFR
become familiar with considerations in integrating critical thinking and/or 21st Century skills in a syllabus
become familiar with a syllabus evaluation framework
You will also evaluate the possibility of going beyond language in a syllabus, to include, for example, critical thinking or other 21st century skills. Finally, you will consider principles for critically evaluating a syllabus and build up to an assignment which will assess the competences you have developed during the course.
" The tutor is very helpful and provides constructive feedback. The participants are active and friendly. "

Mirna
" My experience during the course has been fantastic. It has been a very well-driven course, in which the tutor has been really supportive and has been giving us continuous feedback and answering any questions we have had. "

Consuelo Calderón - 2019
Further Information
Online courses are broken down into individual units and activities, forming a clear structure. Tasks will be interactive, involving voice chat, forums and community walls, and they will utilize a range of multimedia including images, audio files and videos. Participants need a computer, a headset (with microphone) and an Internet connection. You can do much of the course on a tablet or mobile device, but will need a computer for certain activities.
All participants have access to NILE's extensive ELT e-library and the NILE digital Tasks are interactive, involving live online sessions, forums and community walls, and utilise a range of multimedia including images, audio files and videos.
All NILE's courses involve a significant element of English language improvement and/or development of language awareness.
Course Leader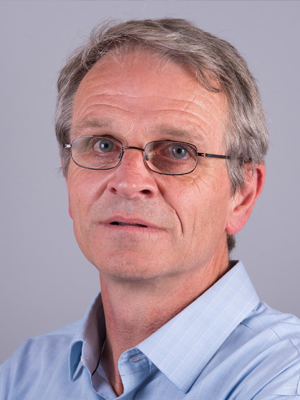 Simon is a NILE Associate Trainer and has lived and worked in Sudan, China, Saudi Arabia, Hungary, the Czech Republic and Poland.
He is now based in Britain, Current interests include teacher education, early start English project evaluation, curriculum mapping and review, trainer training, and classroom assessment.
Available dates:
| | | | |
| --- | --- | --- | --- |
| Course dates | Location | Course length | |
| 17 January - 23 March 2022 | Online | 8 weeks | |