NILE Membership
Why become a NILE member? Watch this video to find out what resources membership opens up for you. It's all free!
NILE Membership also includes free access to the Ready to Run Video Collection - 30 great videos for language learning at 5 CEFR levels, with student activities and teacher's guides!
This month's featured video: Boat Schools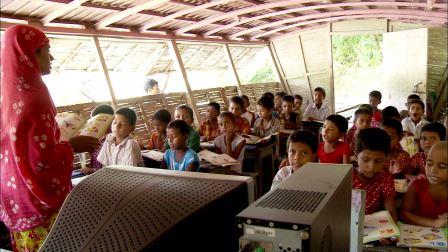 Climate change is making the floods in Bangladesh worse every year, stopping thousands from going to school. One possible solution: boat schools. They have everything a normal classroom has: desks, blackboards, even solar powered computers with internet access.
I don't have a NILE account
I have a NILE account but I am not enrolled for membership