This course will provide you with a forum in which you can share, discuss and extend your understanding of principled approaches to working with teachers. As a course participant, you will consolidate and extend your awareness of key principles, skills and the qualities involved in working with teachers. You will explore and evaluate different options for working with teachers, and consolidate your understanding of teacher learning. You will also gain an understanding of different approaches to classroom lesson observation and feedback, and make principled decisions about your future training needs and goals.
Contact us
" I think the course was ver well structured and well prepared. I also liked the idea of having two different trainers who have different teaching styles and deliver the content in various ways. "

Maggie - 2018
Is this course for you?
Location: Norwich
Experience:
Those engaged in planning and/or delivering pre-service and in-service and Professional Development programmes for teachers
Language Level: C1 or higher
Course dates: 2023 dates to be announced
Course Length: 2 weeks
Course fees:
Registration fee: £150
Course fee: £1050
Accommodation: £476 (2 weeks)
Accommodation: Homestay & Residential
Minimum age: 18
Max class size: 16
Free social and cultural programme
Cross-curricular and cultural workshops
Specialist ELT Library
Complementary eLearning platform
Course content
Key issues in teaching teachers
Different models, issues and options in teacher learning
Input types, process option and task types when working with teachers
Supportive trainer talk
Mentoring teachers
Classroom observation and feedback
Classroom-based development
Designing in-service and pre-service courses
Evaluating in-service and pre-service courses
Microtraining
Reflecting on own learning and future development
This course looks at the attitudes, skills and knowledge required by teacher trainers and educators. You will re-examine your views of learning and teaching and consider the different roles teacher educators need to play. You will be encouraged to evaluate different approaches to teacher training, and become familiar with the basic methodology of classroom research and its place in continuing professional development. You will review a range of recent
" Engaging atmoshere, availability of academic resources and excellent teachers! "

Participant - 2018
" The course at NILE was very informative and of a very high standard. I had plenty of opportunities to meet people from different countries and learn a lot. I will definitely come back! "

Participant - 2018
Timetable
This course consists of 50 hours of tuition, delivered between 09:15 and 16:00, Monday - Friday. You will also take part in cross-curricular workshops on a variety of topics, and each course includes a free evening and weekend programme of social and cultural activities and trips.
Further Information
Specific course content comes from feedback you and other participants give us through pre-course questionnaires, identifying your needs and priorities.
Time will be built into the course for reflection and for you to consider how to adapt ideas from the course to your classroom in your own professional contexts.
NILE offers homestay accommodation with carefully selected hosts and residential accommodation at the University of East Anglia. NILE's dedicated student welfare team can be reached 24 hours a day.
All NILE courses involve a significant element of English language improvement and/or the development of language awareness.
Course Leader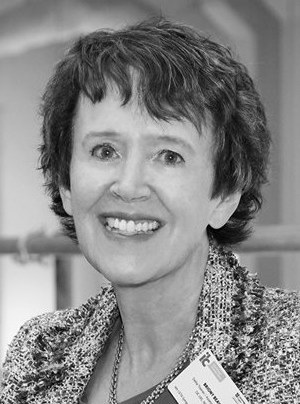 Dr Briony Beaven has worked with NILE since 2006. She is a language teaching consultant, teacher trainer and materials writer who taught English in a British secondary state school (PGCE and QTS) for several years before moving into teaching EFL, and later worked as the Director of Studies in a large adult education institute. Briony's qualifications include a Doctorate of Education in TEFL from the University of Exeter and the UCLES Dip. TEFL. She is a NILE Affiliate Teacher Trainer, taking on teacher and trainer training courses with teachers around the world. She is the Module Leader for the NILE MAPDLE TD module and also supervises students on the NILE MAPDLE LTM module.
Briony is a Cambridge Teaching Awards DELTA tutor, assessor and moderator. She has served as the Co-ordinator of the Teacher Trainers' and Educators' Special Interest Group of IATEFL and was Editor of IATEFL Conference Selections for five years. She has presented at many international conferences and has written coursebooks for Oxford University Press and for Cornelsen Verlag as well as teacher training and trainer training courses. She has also published in The Teacher Trainer Journal, English Teaching Professional, Folio, ETAS Journal and IATEFL Conference Selections.