This course will help you to identify and understand the characteristics of a CLIL-based approach. As part of the course you will learn how to develop your students' knowledge of a curriculum subject as well as their language skills and proficiency. The course is highly practical, using current CLIL theory to illustrate lesson and course design, effective classroom practice, materials design and CLIL-based assessment parameters. As a participant on the course you will have the opportunity to share your own experiences and concerns, with a view to developing and improving your own practice and implementing change within your own particular educational contexts.
APPLY
" It was an interesting course and a pleasant experience. "

Participant - 2018
Is this course for you?
Location: Norwich
Experience:
Teachers of subjects across the curriculum teaching through the medium of English as well as language teachers
Language Level: Minimum level A2/B1
Course dates:
4 - 15 July 2022
1 - 12 August 2022
15 - 26 August 2022
Course Length: 2 weeks
Course fees:
Registration fee: £150
Course fee: £1050
Accommodation: £476 (2 weeks)
Accommodation: Homestay & Residential
Minimum age: 18
Max class size: 16
Free social and cultural programme
Cross-curricular and cultural workshops
Specialist ELT Library
Complementary eLearning platform
Course content
Identifying the key parameters of the CLIL approach
Designing and developing materials relevant to CLIL
Identifying key subject discourse and content-specific vocabulary
Considering test instruments and formative assessment procedures in CLIL
Exploring materials and methods appropriate to CLIL
Creating a language-rich classroom environment
Sharing and analysing resources for CLIL content areas
Analysing the content-language relationship
Guiding input and supporting output in CLIL classes
Micro-teaching and small project-based presentations
This course explores the history of teaching content in English and English through content, and identifies the principles underlying effective practice.
You will look at the necessary skills required for CLIL teachers, explore materials and methodologies appropriate to CLIL and raise your language awareness and linguistic competences. Key issues in course design will be examined, as well as testing and assessment procedures in CLIL contexts.
" The quality of teaching was high - the course has been intense and interesting. "

Participant - 2018
" The quality of teaching was excellent, the course was really intense and interesting. "

Nunziatina - 2018
Timetable
This course consists of 50 hours of tuition, delivered between 09:15 and 16:00, Monday - Friday. You will also take part in cross-curricular workshops on a variety of topics, and each course includes a free evening and weekend programme of social and cultural activities and trips.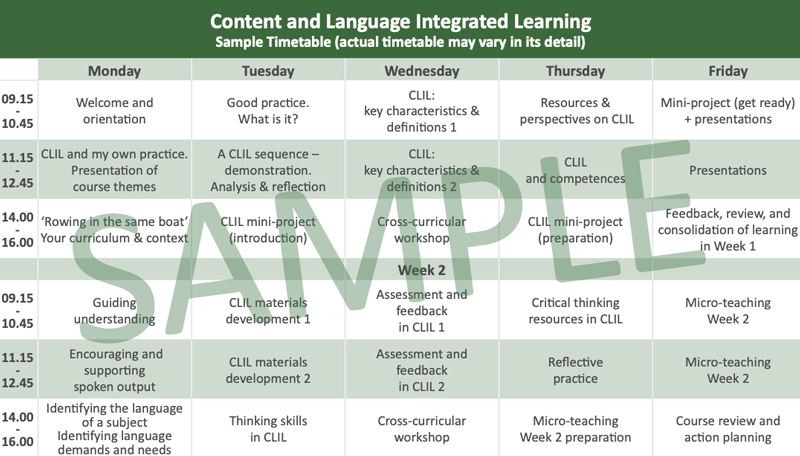 Further Information
Specific course content comes from feedback you and other participants give us through pre-course questionnaires, identifying your needs and priorities.
Time will be built into the course for reflection and for you to consider how to adapt ideas from the course to your classroom in your own professional contexts.
NILE offers homestay accommodation with carefully selected hosts and residential accommodation at the University of East Anglia. NILE's dedicated student welfare team can be reached 24 hours a day.
All NILE courses involve a significant element of English language improvement and/or the development of language awareness.
Course Leader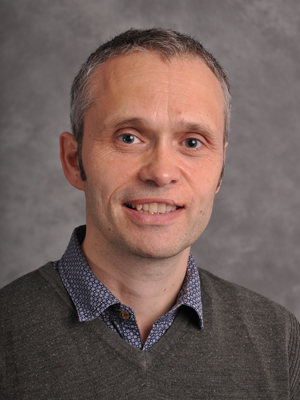 Jason is responsible for leading on and coordinating all academic aspects of the NILE MA in Professional Development for Language Education.
Jason has worked as a consultant and trainer in CLIL at Utrecht University providing advice and training for bilingual schools throughout The Netherlands. He has also taught on the university's UTEACH Master's Programme for bilingual and international school teachers. Before that he worked for seven years as a teacher at a bilingual secondary school.
Available dates:
| | | | |
| --- | --- | --- | --- |
| Course dates | Location | Course length | |
| 04 - 15 July 2022 | Norwich | 2 weeks | |
| 04 - 15 July 2022 with Trinity CertPT | Norwich | 2 weeks | |
| 01 - 12 August 2022 | Norwich | 2 weeks | |
| 01 - 12 August 2022 with Trinity CertPT | Norwich | 2 weeks | |
| 15 - 26 August 2022 | Norwich | 2 weeks | |
| 15 - 26 August 2022 with Trinity CertPT | Norwich | 2 weeks | |