This course will explore many aspects of effective materials development, from key principles to practicalities. By the end of the course, you will have gained experience in evaluating materials for a particular context, adapting them for a specific target group, and producing and receiving feedback on your own materials. In addition to exploring findings from second language acquisition, ensuring appropriate levels of challenge, and learning to select and exploit texts, practical matters such as writing teacher's notes, visual design, and using web tools are also addressed.
Apply
" Really good, motivating and useful for my teaching. Thank you very much NILE people! "

Blanca - 2018
Is this course for you?
Location: Norwich
Experience:
Teachers of English at all levels. Other subject teachers welcome
Language Level: Minimum level B2/C1
Course dates:
22 July - 2 August 2024
Course Length: 2 weeks
Course fees:
Registration fee: £175
Course fee: £1125
Accommodation (2 weeks):
Homestay (half-board): £546
Residential (half-board): £616
Residential (self-catering): £546
Minimum age: 18
Max class size: 16
Free social and cultural programme
Cross-curricular and cultural workshops
Specialist ELT Library
Complementary eLearning platform
Course content
Principles of materials development
How language teaching material is used
Materials for specific contexts and cultures
Implications of second language acquisition research
Principled evaluation of materials
Principles and practice of materials adaptation
Affect, motivation and engagement in materials
Understanding and adjusting levels of challenge
Materials for teaching grammar and vocabulary
Materials for developing the four skills
Design, layout and illustration
Writing instructions and teacher's notes
This course develops critical awareness of the theories of language acquisition and pedagogy applicable to materials development. You will look at different aspects of language learning materials, formulate and apply criteria for the evaluation and adaptation of them, and work both independently and in a team to produce different types of materials.
" I gained a lot of new ideas - more up to date teaching such as padlet, using video and resources so I have plenty to take away with me. "

Participant - 2018
" A great atmosphere in NILE and effort to made in order to make every body happy. "

Dolores - 2018
Timetable
This course consists of 50 hours of tuition, delivered between 09:15 and 16:00, Monday - Friday. You will also take part in cross-curricular workshops on a variety of topics, and each course includes a free evening and weekend programme of social and cultural activities and trips.
Further Information
Specific course content comes from feedback you and other participants give us through pre-course questionnaires, identifying your needs and priorities.
Time will be built into the course for reflection and for you to consider how to adapt ideas from the course to your classroom in your own professional contexts.
NILE offers homestay accommodation with carefully selected hosts and residential accommodation at the University of East Anglia. NILE's dedicated student welfare team can be reached 24 hours a day.
All NILE courses involve a significant element of English language improvement and/or the development of language awareness.
Course Leader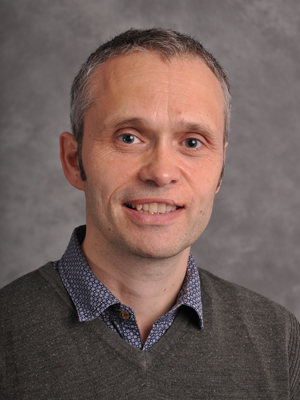 Dr. Jason Skeet is responsible for leading on and coordinating all academic aspects of the NILE MA in Professional Development for Language Education. Jason has worked as a consultant and trainer in CLIL at Utrecht University providing advice and training for bilingual schools throughout The Netherlands. He has also taught on the university's UTEACH Master's Programme for bilingual and international school teachers. Before that he worked for seven years as a teacher at a bilingual secondary school.
Available dates:
| | | | |
| --- | --- | --- | --- |
| Course dates | Location | Course length | |
| 22 July - 02 August 2024 | Norwich | 2 weeks | |
| 22 July - 02 August 2024 with Trinity CertPT | Norwich | 2 weeks | |