This course explores the principles and practices of the management role within a language teaching organization. Participants will have the opportunity to work alongside professionals from a range of managerial contexts and explore the key issues of their current or future roles through participatory activities and critical analysis of contemporary thought and theoretical models in the discipline. We explore the tasks and responsibilities of management and the soft skills that are required to realise these within the essentially people-oriented workplace of language education.
The course has been specifically designed to be practical and relevant for participants from a range of settings and management roles.
Apply
" Well organized and useful. Easy to navigate - well laid out. Very well structured. "

Adam - 2019
Is this course for you?
Location: Online
Experience:
Academic managers of English ELT institutions and
Managers/advisors working on ELT and other educational projects. Teachers with management responsbilities
Language Level: B2/C1 or higher
Course dates:
19 April - 23 June 2021
20 September - 24 November 2021
Certification:
NILE Certificate
Option for Trinity CertTP
Course Length: 8 weeks
Course fees: £495
Minimum age: 18
Max class size: 16
Tutor-led and highly interactive
Live and asynchronous eLearning platforms
Specialist ELT eLibrary
Accredited by AQUEDUTO
Course content
Organisational Management - e.g. structures, cultures and systems
The Manager Role - e.g. roles, approaches and leadership models
Managing People - motivation, supporting groups and conflict management
Managing Performance - competency analysis & development and appraisal system design
Managing Quality - stakeholder analysis, client relations and quality assurance approaches
Managing Change - management investigation, planning and change management strategies
This course takes a practical approach to the development of management skills and knowledge, using real life scenarios and case studies to illuminate how you can successfully apply management theory to your own specific context. Participants on the course will gain insight into key strands of educational management, including academic management, human resource management, project management, marketing and finance.
" The course is interesting and informative. The interaction with other course participants is very useful. The thinking questions and the fact that we have to comment on each other's ideas has helped me progress and really take in a lot. "

Participant - 2018
Further Information
Online courses are broken down into individual units and activities, forming a clear structure. Tasks will be interactive, involving voice chat, forums and community walls, and they will utilize a range of multimedia including images, audio files and videos. Participants need a computer, a headset (with microphone) and an Internet connection. You can do much of the course on a tablet or mobile device, but will need a computer for certain activities.
All participants have access to NILE's extensive ELT e-library and the NILE digital Tasks are interactive, involving live online sessions, forums and community walls, and utilise a range of multimedia including images, audio files and videos.
All NILE's courses involve a significant element of English language improvement and/or development of language awareness.
Course Leader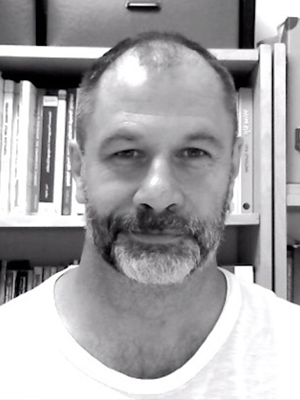 Martyn has worked in ELT over 30 years in the UK, Europe, Central America and Africa. He has taught English at all levels and in many contexts from one-to-one in financial institutions to rural schools with classes of eighty students.
His management experience includes three years as Director of Operations for a group of language schools in the UK and Ireland, In this role he oversaw the project management of professional development systems, as well as a syllabus review and reform project.
His main professional interests lie in two main areas. First, the processes of professional development and how this is fostered by management within organisations to create a culture of support and learning. The other related area is in the approaches and practices of mentoring and teacher supervision.
Available dates:
| | | | |
| --- | --- | --- | --- |
| Course dates | Location | Course length | |
| 19 April - 23 June 2021 | Online | 8 weeks | |
| 20 September - 24 November 2021 | Online | 8 weeks | |