DELTA Module 2 helps you to develop your professional practice as a teacher by focussing on:
• Working with language learners in a variety of contexts
• Preparing for teaching
• Evaluating and selecting resources for teaching
• Evaluating your lesson planning and lesson delivery
• Observation and evaluation of other teachers' lessons
• Ongoing professional development
DELTA Module 2 is a programme designed by you and your personal tutor. As part of the course you will need to complete 5 assignments (essay + lesson) and a diagnostic lesson. Given the background work around each lesson, it is important that you space out lessons sensibly, so that you can devote enough time to each of them. This also allows you time for reflection and further development. You will need to put together a work plan at the beginning of the course.
Apply
" I have learnt so much from other educators in this field and this has helped shape and harness my creativity in order to achieve my aims. "

Participant - 2020
Depending on your teaching situation you have the option of taking the course over 16 weeks or 36 weeks.
Is this course for you?
Location: Online
Experience: Degree or CELTA or equivalent + 2 years teaching experience
Language Level: C2/C1
Course dates:
25 September 2023 – 31 May 2024
12 February – 31 May 2024
25 March – 29 November 2024
23 September 2024 – 30 May 2025
Application deadline: 1 week before course start date
Certification: Cambridge DELTA awarded upon completion of all three modules
Course Length: 16 or 36 weeks
Course fees:
Course fee: £1699
VAT (20%): £339.80
Courier and Cambridge assessment fee*: £203
Total: £2241.80
Book all three modules and save £168
(Total for all three modules: £3856.40,
all three modules pre-booked: £3688.40)
Overseas institutions:
VAT does not apply.
More
Minimum age: 18
Max class size: N/A
Tutor-led and highly interactive
Live and asynchronous eLearning platforms
Specialist ELT eLibrary
Accredited by AQUEDUTO
Additional Information
Due to the changes in teaching situations caused by Covid-19, Cambridge English have widened the Module 2 assessment modes to include face-to-face and synchronous online or streamed assessment, allowing you more flexibility when working towards their qualification. To discuss the best option for you, please contact us.
" The online tutor guidance and feedback was of excellent quality: very precise and straight to the point. "

Cristina - 2020
" I have become more confident and have learnt not to depend on the coursebooks as much as I used to. "

Participant - 2020
Further Information
It is recommended that a DELTA Module 2 candidate should EITHER be a graduate OR have a previous teaching qualification (e.g. CELTA), plus at least TWO years' full-time teaching experience (i.e. 1,200 hours) within the past five years. Ideally, this teaching experience should include a range of levels and contexts. It is also recommended that the candidate has successfully completed DELTA Module 1.
NB: Candidates may still be accepted who do not strictly meet the entry criteria but who demonstrate they would be capable of completing the course successfully. Decisions on entry are at NILE's discretion.
Even though it is part time, the course is intensive and requires full commitment. It is important that you complete the tasks and assignments on time.
Please note that all the DELTA Modules are subject to Cambridge Assessment's guidelines on plagiarism for Module 3.
In addition, you will be asked to confirm that you have read and understood NILE's Statement of Originality.
All course input will be provided at the beginning of the course, guiding you through the necessary steps to work on assignments.
You need a local tutor in place before you start DELTA Module 2. This may be someone who observes you face to face or watches your lessons online. Please discuss this with us prior to application.
To prepare for DELTA Module 2, download our suggested reading list.
Please be aware that candidates are liable for any External Assessor's travel expenses to reach the country of assessment in the case of face-to-face external assessment.
*Please note: The Courier and Cambridge assessment fee covers NILE's administration costs for making the exam entry, but not any local administration/invigilation fees charged by host centres if the exam is not sat at NILE.
Meet a Course Tutor: Carole Anne Robinson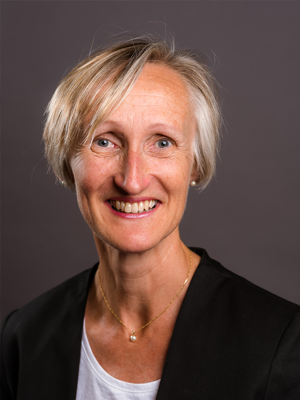 Carole is Senior Trainer at NILE, involved in training teachers on CELTA and DELTA courses as well as closed- and open-enrolment courses for teacher and trainer development.
Carole has trained teachers in a wide range of contexts including Poland, Russia, Switzerland, Spain and Hong Kong. She has been the Director of Studies of two IH schools and also worked at a senior level for the Bell School in Norwich. She is also a CELTA and DELTA Assessor and a tutor on the NILE MA course. Her ELT qualifications include an MA in Applied English for EFL.
She is particularly interested in Discourse Analysis, Dogme ELT and CLIL/Bilingual education.
Available dates:
| | | | |
| --- | --- | --- | --- |
| Course dates | Location | Course length | |
| 12 February - 31 May 2024 | Online | 16 weeks | |
| 25 March - 29 November 2024 | Online | 36 weeks | |
| 23 September 2024 - 30 May 2025 | Online | 36 weeks | |