Module Three aims to develop candidates' knowledge of and competence in:
a chosen specialism
approaches to needs analysis
curriculum and syllabus design principles
different types of syllabus
course design and evaluation
assessment of learners
Is this course for you?
Location: Online
Experience: Degree or CELTA or equivalent + 2 years teaching experience
Language Level: C2-C1
Course dates:
08 March - 28 May 2021
06 September - 26 November 2021
Certification: Cambridge Delta awarded upon completion of all three modules
Course Length: 12 weeks
Course fees:
Course fees: £390
Courier and Cambridge assessment fee: £118
Minimum age: 18
Max class size: N/A
Tutor-led and highly interactive
Live and asynchronous eLearning platforms
Specialist ELT eLibrary
Accredited by AQUEDUTO
Specialisms:
Candidates must select one of the following specialisms:
Business English (BE)
Teaching young learners/young adults (specified age group required with 5-year range e.g. 8–13, 14–19) (YL)
English for Special Purposes (ESP)
English for Academic Purposes (EAP)
Teaching examination classes (EX)
Teaching one-to-one (1to1)
ESOL learners with literacy needs (ESOL)
CLIL/Embedded ESOL (teaching English through subject/ work-based learning) (CLIL)
Teaching monolingual classes (MON)
Teaching multilingual classes (MUL)
Teaching in an English-speaking environment (ESE)
Teaching in a non-English-speaking environment. (NESE)
Teaching learners online/through distance/blended learning (DL)
Teaching English to learners with special requirements e.g. visual/ hearing impairment, dyslexia, ASD (SR)
The module is assessed by means of a 4,000-4,500 word Extended Assignment in which candidates carry out an independent investigation leading to the design of a course programme related to their chosen specialist area.
Further Information
Delta Module 3 covers the five assessment areas and comprises the following seven units of work:
Introduction
Background
Principles and procedures: Needs analysis; Goals and objectives
Principles and procedures 2: Diagnostic testing
Principles and procedures 3: Conceptualisation of content; Grading (staging and sequencing); Materials
Principles and procedures 4: Evaluation; Student assessment
Problems and pitfalls
Running through these seven units there are 35 tasks of varying lengths, designed for individual reflection on course reading and practical experience. Answers / comments on the tasks are provided within the online materials, but tasks can be submitted to a course tutor via email for more personalised feedback and discussion. Drafts of each of the five sections of the Extended Assignment should be submitted via email as they are completed for feedback from a course tutor, who will also give feedback on a final draft of the entire assignment. You should expect to be doing around 15-20 hours' study per week.
To prepare you for Delta Module 3, see our suggested reading list.
Course Leader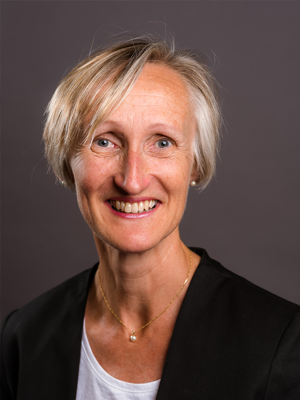 Carole is Senior Trainer at NILE, involved in training teachers on CELTA and Delta courses as well as closed- and open-enrolment courses for teacher and trainer development.
Carole has trained teachers in Poland, Russia, Germany, Spain and Hong Kong. She has been the Director of Studies of two IH schools and also worked at a senior level for the Bell School in Norwich. She is also a CELTA Assessor and a Chief Moderator for the Cambridge ICELT scheme.
Her ELT qualifications include an MA in Applied English for EFL.
She is particularly interested in Discourse Analysis, Dogme ELT and education system differences around the world.
Available dates:
| | | | |
| --- | --- | --- | --- |
| Course dates | Location | Course length | |
| 06 September - 26 November 2021 | Online | 12 weeks | |