Delta Module 1 focuses on the background to teaching, the theory that underpins it, practical applications and how these are informed by applied linguistics and language learning theories. It is assessed through a two-paper written examination. This 12-week course will focus on the key areas you need to develop in order to pass the Delta Module 1 examination.
Is this course for you?
Location: Online
Experience: Degree or CELTA or equivalent + 2 years teaching experience
Language Level: C1/C2
Course dates:
8 March - 28 May 2021
6 September - 26 November 2021
Certification: Cambridge Delta awarded upon completion of all three modules
Course Length: 12 weeks
Course fees:
Course fee: £790
Courier and Cambridge assessment fee*: £155
Minimum age: 18
Max class size: N/A
Tutor-led and highly interactive
Live and asynchronous eLearning platforms
Specialist ELT eLibrary
Accredited by AQUEDUTO
The course consists of 12 weeks of online tuition, followed by a further week of online revision. In addition to the required background reading, you will need to complete various online tasks, several longer assignments, and some exam practice tasks. You should expect to be doing around 15-20 hours' study per week.
Further Information
This module begins by examining ELT terminology, from definitions of technical terms to the analysis of published teaching materials for sub-skills and discourse features. You will consider how these things would be taught to a specific group of learners.
You will then look at the use of authentic texts, analysing them for features of genre, and the meaning, form, use and phonological aspects of language items present in them.
Later in the course, you will examine strengths and weaknesses of student-generated spoken or written texts in relation to areas such as task achievement, cohesion, use of collocation and so on.
Following on from this, you will evaluate a range of ELT examinations and tests, looking at their effectiveness relative to their stated purpose. In a similar way, extracts from published course book materials (including resource books, teachers' books and lesson plans) will then be studied in order to identify and discuss the underlying key language learning assumptions. You will also look at how other teachers have adapted or interpreted these materials and discuss what implications this has for classroom practice (in terms of methodological analysis, language acquisition theories, resources, and learner and teacher roles.)
For more detailed information about the examination please refer to the Cambridge English website.
To prepare you for Delta Module 1, see our suggested reading list
*Please note: The Courier and Cambridge assessment fee covers NILE's administration costs for making the exam entry, but not any local administration/invigilation fees charged by host centres if the exam is not sat at NILE.
Course Leader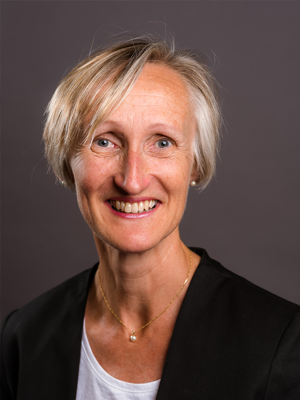 Carole is Senior Trainer at NILE, involved in training teachers on CELTA and Delta courses as well as closed- and open-enrolment courses for teacher and trainer development.
Carole has trained teachers in Poland, Russia, Germany, Spain and Hong Kong. She has been the Director of Studies of two IH schools and also worked at a senior level for the Bell School in Norwich. She is also a CELTA Assessor and a Chief Moderator for the Cambridge ICELT scheme.
Her ELT qualifications include an MA in Applied English for EFL.
She is particularly interested in Discourse Analysis, Dogme ELT and education system differences around the world.
Available dates:
| | | | |
| --- | --- | --- | --- |
| Course dates | Location | Course length | |
| 6 September - 26 November 2021 | Online | 12 weeks | |