This 50-hour course will give you insights into key components, skills and competencies of effective management in language education. The module has been specifically designed to be practical and relevant for participants from a range of settings and management roles.
This module carries 30 credits
Go to online module
Contact us
" Lovely city, responsive NILE staff, totally enjoyed my stay and studies. The quality of teaching was excellent! I really like the open door policy and the ethos shared amongst trainers. "

Anoymous - 2019
Is this course for you?
Location: Norwich
Experience: Degree. language teaching experience
Language Level: B2/C1 or higher
Certification:
Postgraduate Certificate, Diploma or MA awarded by University of Chichester
Course Length: 2 weeks
Course fees: £1210
Accommodation (2 weeks):
Homestay (half-board): £546
Residential (half-board): £616
Residential (self-catering): £546
Minimum age: 18
Max class size: 16
Free social and cultural programme
Cross-curricular and cultural workshops
Specialist ELT Library
Complementary eLearning platform
Course content
Key principles and practice of academic management in ELT
The issues of group dynamics that impact on effective working practices
A range of tools and strategies that can support the development of a learning organisation
The key aspects of performance management systems and approaches to managing the process
Approaches to the customer relationship and how to support effective quality academic provision
The nature of professional and organisational change and the tools and strategies available to manage the accompanying processes
Assessment (written after completion of the course and supervised at distance by tutors):
A 3,000-word main assignment (50%) which investigates an aspect of management related to your own professional context or one with which you are familiar.
A portfolio (50%) containing the following components:
A 1500-word action plan which engages with the findings of the investigation in the main assignment. A 1500-word analysis of the management issues that might accompany the implementation of the action plan.
" Incredibly friendly and helpful NILE staff, from the director to the receptionist. I like the new library: the variety and the organisation of resources. "

Anonymous - 2018
" Both trainers were excellent. The way the course was presented was very dynamic and I have enjoyed every moment! "

Javier
Timetable
This course consists of 50 hours of tuition, delivered between 09:15 and 16:00, Monday - Friday. You will also take part in cross-curricular workshops on a variety of topics, and each course includes a free evening and weekend programme of social and cultural activities and trips.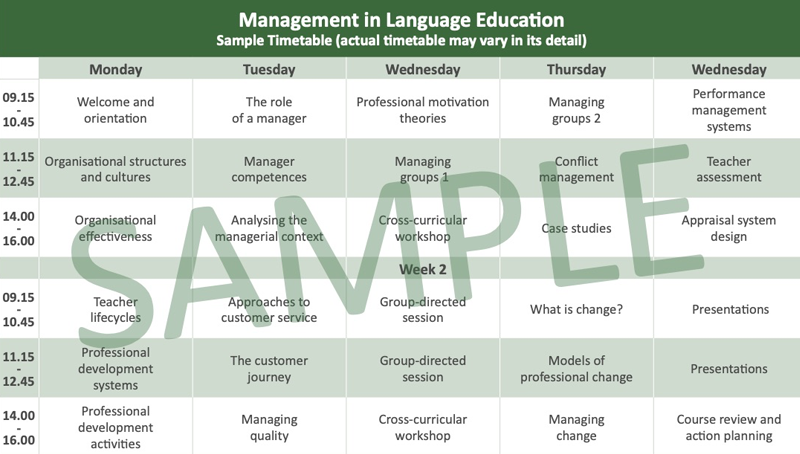 Further Information
Specific course content comes from feedback you and other participants give us through pre-course questionnaires, identifying your needs and priorities.
Time will be built into the course for reflection and for you to consider how to adapt ideas from the course to your classroom in your own professional contexts.
NILE offers homestay accommodation with carefully selected hosts and residential accommodation at the University of East Anglia. NILE's dedicated student welfare team can be reached 24 hours a day.
All NILE courses involve a significant element of English language improvement and/or the development of language awareness.
MA Module Leader: Martyn Clarke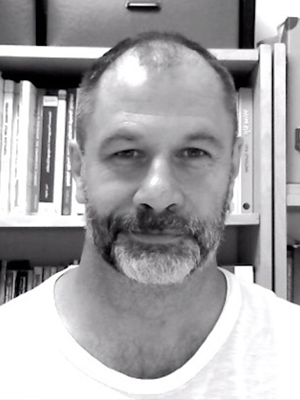 Martyn has worked in ELT over 30 years in the UK, Europe, Central America and Africa. He has taught English at all levels and in many contexts from one-to-one in financial institutions to rural schools with classes of eighty students.
His management experience includes three years as Director of Operations for a group of language schools in the UK and Ireland, In this role he oversaw the project management of professional development systems, as well as a syllabus review and reform project.