In this course you will look at recent changes and developments in the English language, exploring how such changes are reflected in the wider cultural landscape. The course will give you the chance to refresh and update your knowledge of the language, and look at how it is being used in a variety of different contexts. As a course participant you will have opportunities to discuss and reflect on cultural issues affecting language change, creating practical classroom activities using contemporary English.
Apply
" I found the classes extremely helpful and really enjoyed the lessons by both tutors. "

Participant - 2019
Is this course for you?
Location: Norwich
Experience:
Teachers and ELT professionals at all levels interested in developing their students' awareness of the rich cultural diversity of life in Britain today and changes in contemporary written and spoken English
Language Level: B2/C1
Course dates: 19 - 30 August
Certification: NILE Certificate
Course Length: 2 weeks
Course fees:
Registration fee: £175
Course fee: £1125
Accommodation (2 weeks):
Homestay (half-board): £546
Residential (half-board): £616
Residential (self-catering): £546
Minimum age: 18
Max class size: 16
Free social and cultural programme
Cross-curricular and cultural workshops
Specialist ELT Library
Complementary eLearning platform
Course content
Keeping up with language change: making decisions about what to teach
English and popular culture (media, film, TV, music): how the language is used
Teen slangs: who's really saying what
English as a global language: different varieties of English around the world
Contemporary Britain: society and language
UK Accents and dialects
Using contemporary literary texts
A grammar of spoken English
Field research: exploring one aspect of the language which interests you
English today is a rapidly-changing patchwork of accents, dialects, slangs and regional variations. This is a reflection of a constantly evolving cultural landscape. This course looks at the varieties of English used around the world, and specifically in the UK. We will look at changes in British social and cultural life and how these can shed light on identity, class and subcultures.
" Great materials and creative activities to use in the classroom, the classes were well prepared. "

Participant - 2019
" I loved being in Norwich and I learnt a lot about British culture and contemporary English! "

Participant - 2019
Timetable
This course consists of 50 hours of tuition, delivered between 09:15 and 16:00, Monday - Friday. You will also take part in cross-curricular workshops on a variety of topics, and each course includes a free evening and weekend programme of social and cultural activities and trips.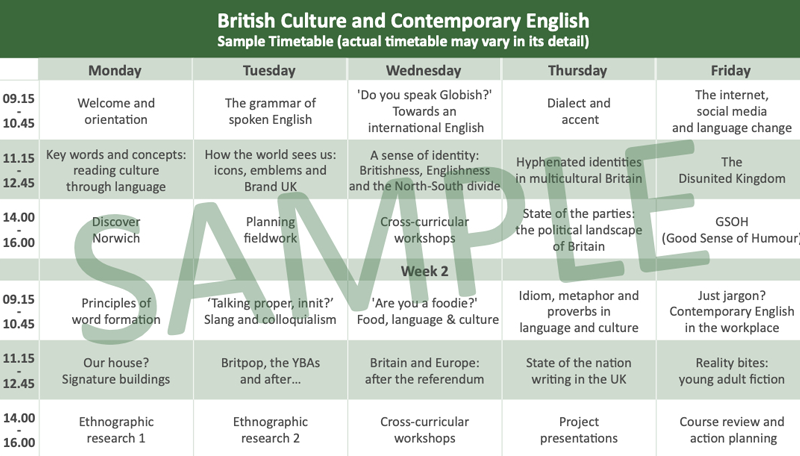 Further Information
Specific course content comes from feedback you and other participants give us through pre-course questionnaires, identifying your needs and priorities.
Time will be built into the course for reflection and for you to consider how to adapt ideas from the course to your classroom in your own professional contexts.
NILE offers homestay accommodation with carefully selected hosts and residential accommodation at the University of East Anglia. NILE's dedicated student welfare team can be reached 24 hours a day.
All NILE courses involve a significant element of English language improvement and/or the development of language awareness.
Course Leader: Chris Rose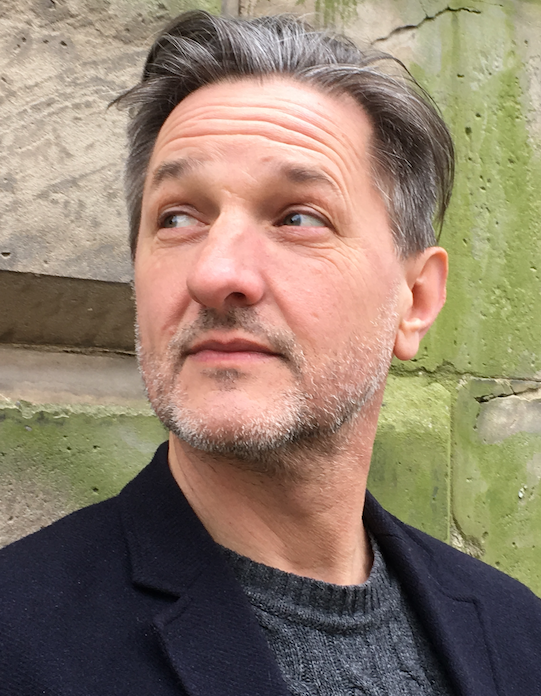 Chris has worked as a teacher, writer and trainer across Europe, as well as in India and China. He worked for the British Council in Italy for many years, where he integrated English teaching with arts and cultural projects. He has written a number of readers for Macmillan.
He has worked with NILE for fifteen years, and also taught at a number of universities in the UK.
He holds a PhD in Creative and Critical Writing, and under the name 'C.D. Rose' has published two collections of short fiction and a novel.
He is currently Royal Literary Fund Fellow in Residence at the University of Manchester Library.
Available dates:
| | | | |
| --- | --- | --- | --- |
| Course dates | Location | Course length | |
| 19 August - 30 August 2024 | Norwich | 2 weeks | |