This course will provide you with a solid set of principles on which to understand the integration of technology into the delivery of teaching and learning. You will explore summative and formative assessment and cover blended, flipped, and fully online courses. You will also look at the ways hybrid teaching can be effectively implemented.
Is this course for you?
Location: Online
Experience:
Language Level: B1 or higher
Course dates:
14 January - 25 February 2024
15 September - 27 October 2024
Certification:
NILE Certificate
Course Length: 6 weeks
Course fees:
Course fee £395
Minimum age: 18
Max class size: 18
Tutor-led and highly interactive
Live and asynchronous eLearning platforms
Specialist ELT eLibrary
Accredited by AQUEDUTO
Course content
Build an understanding of the key principles that underpin the integration of technology into teaching and learning
Learn to use the key technologies that can really impact on teaching and learning with a focus on those tools that cover a range of areas and are useful in a range of contexts
Learn about alternative ways to assess your students both formatively and summatively
Consider some of the challenges that teachers might face in introducing more technology into their delivery
Looking at the role that independent learning plays in online/blended learning
This is not a course for advanced users. This is a course for teachers who may have some ideas about teaching online but need to connect it all together by building up their understanding of the core principles behind the use of technology. It is for teachers who use technology but not necessarily in any systematic or organised way. The course will also develop your technical skills in a number of key areas too. You need a PC or Mac and a gmail account to participate in this course.
Further Information
NILE Online courses are highly interactive and learning takes place through varied and engaging multimedia content and the collaboration between participants from different contexts. All participants work on the same unit in the same week but there is a high level of flexibility within that time period to help you fit studying around your life and work. The interaction via forums and the other powerful digital tools built into the platform help and encourage you to share ideas, ask questions, explore concepts and build up a community.
You need a computer, a headset (with microphone) and an Internet connection. Much of the course can be done on a mobile device, but a computer is needed for certain activities and tasks.
All participants have access to NILE's extensive ELT e-library and an innovative social and cultural programme.
Course Leader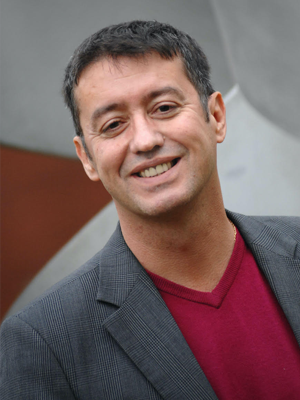 Russell spent 11 years in Spain as Director of Studies of International House Seville.
He holds an MSc in Multimedia Computing from the University of Westminster and took a post as a Principal Teaching Fellow.
In 2007 he founded the website TeacherTrainingVideos.com and was awarded the British Council 'Technology' ELTons and The Times Higher 'Outstanding Technology' award.
In 2010, he took a Principal Teaching Post at the University of Warwick before going freelance.
Available dates:
| | | | |
| --- | --- | --- | --- |
| Course dates | Location | Course length | |
| 14 January - 25 February 2024 | Online | 6 weeks | |
| 15 September - 27 October 2024 | Online | 6 weeks | |