Homestay accommodation in Norwich
By choosing to stay in homestay accommodation you can be assured of a relaxed and friendly environment in which to practise and develop your English language skills.
Staying with a local host, you will share meals and conversation and have a unique opportunity to experience the British way of life. Half-board homestay accommodation is available year-round and includes bed, breakfast, evening meal and a light or packed lunch at weekends.
Our hosts come from all walks of life and we do not discriminate, some offer a family experience whilst others may be a couple without children or a single host living alone. It is very common for households to keep pets (most commonly cats and dogs). We can guarantee English will be the language spoken in ALL households even if your host does not originate from the UK. Each of our hosts can offer you a unique insight into what British life really means.
Norwich homes near the centre of the city are typically terraced houses and may not offer as much space as some of the homes that are a bit farther afield. For example if you're looking to stay in a large home with a double bedroom and an en-suite bathroom, it is likely we will place you a short bus journey from NILE and the city centre, if however it is more important for you to be within walking distance and you are happy to stay in a small double or single bedroom with access to a shared bathroom, we are more likely to place you closer. The accommodation team will always try to meet your requests as best as they can but it is important to be aware this may not always be possible, especially during peak times (summer).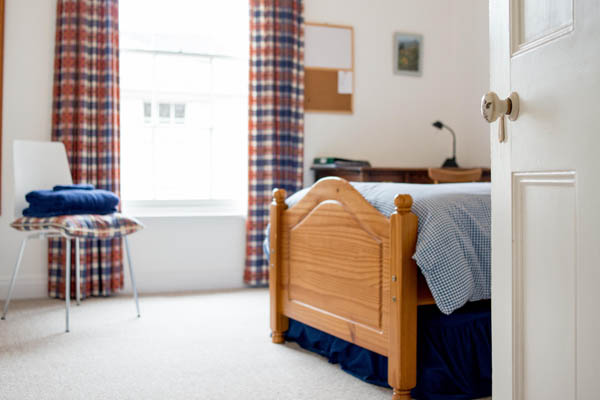 " I came as a stranger and left as a friend. Within two weeks my host parents became very dear to my heart, and we had a marvellous time. Thanks a lot for everything. Being with my host family was like being at home. I was simply a member of the clan and that was fantastic. My host parents were fabulous. We hit it off right from the start and had lots of fun together. Is there a better way to practise one's English. "

Herbert from Germany
" A home away from home! Staying with Ellie is a unbelievably great treat. You couldn't find a more welcoming, charming and genial person to share a brief period of your life with. Going back there again and again was easy, but it was always hard to say goodbye. "

Bernie from Switzerland
The Homestay package includes:
a single study-bedroom
breakfast and evening meal
light or packed lunch at weekends
weekly room cleaning
bed linen and towels
support from our accommodation team
Once you have enrolled on a course, our accommodation team will consider your accommodation preferences and match you with the most suitable host available. Our hosts come from all backgrounds, have a whole range of interests and skills, and are carefully selected and visited regularly to ensure our high standards are maintained. We offer homestay accommodation in urban as well as suburban areas of Norwich, with the course centres reachable on foot or by public transport.
Homestay accommodation rates 2021: £448 (2 weeks)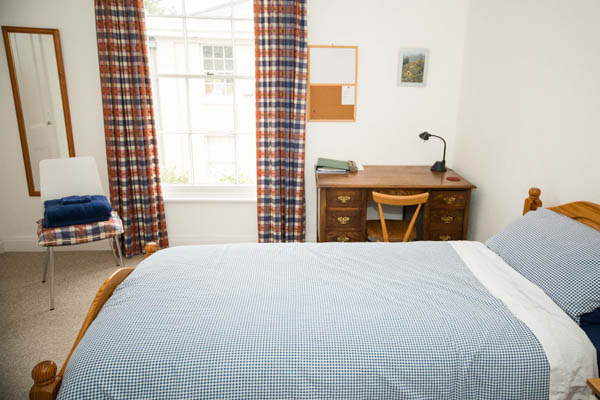 ---