This course develops participants' awareness of the various uses of technology in language education. It will include practical applications as well as theoretical perspectives and will offer opportunities for hands-on practical experience.
Upon completion, participants will be more aware of the principles underlying practice in language education, having explored ways of applying these principles to their own professional contexts.
Apply
" I think that the best things of the TALL course where the topics and the way that they were imparted, I liked the availability from Gavin and the patience he had with us. Using tech with the production purpose is quite fun!! "

Ericka - 2020
Is this course for you?
Location: Online
Experience:
All teachers.
Basic computer skills
Language Level: B2
Course dates: July 5th – July 23rd
Certification:
NILE Certificate
Option for Trinity CertTP
Course Length: 3 weeks
Course fees: £625/€750
Trinity CertPT qualification (optional): £250/€300
Minimum age: 18
Max class size: 16
Tutor-led and highly interactive
Live and asynchronous eLearning platforms
Specialist ELT eLibrary
Accredited by AQUEDUTO
Course content
History of educational technologies in the language classroom; advantages and disadvantages of ICT in education; challenges and alternatives
Core Internet skills and literacies: search, evaluation and tagging; strategic integration in the classroom and the curriculum
The use of Web 2.0 tools for creating teaching resources that encourage creative language practice and production; multimedia
The use of corpora and text analysis software for both research and classroom applications
The impact of technology on methodology and the long-term and short-term implications for teachers and learners
The use of learning management systems (especially Moodle) primarily for blended learning situations; syllabus and course design
The use of mobile and handheld learning in and out of the class
The use of technologies for teacher development and CPD
This course will extend the participant's understanding and critical awareness of the possibilities and challenges offered by digital technologies in language education both now and in the foreseeable future. We will explore how ICT in ELT is compatible with current learning theories and how to use the Internet and other technology for creating learning opportunities for students in collaborative situations, for creative work, for developing learner autonomy.
" Gavin is so nice, he knows about the subject and always shares interesting stories. My colleagues were wonderful. I loved the experience. "

Participant - 2020
" At the beginning I felt full of work but day by day it became very interesting. I highly recommend this course for future interested ones. I thank ti Gavin for the amazing work and his support, as well as the rest of the NILE team. "

Sergio - 2020
Further Information
Online courses are broken down into individual units and activities, forming a clear structure. Tasks will be interactive, involving voice chat, forums and community walls, and they will utilize a range of multimedia including images, audio files and videos. Participants need a computer, a headset (with microphone) and an Internet connection. You can do much of the course on a tablet or mobile device, but will need a computer for certain activities.
All participants have access to NILE's extensive ELT e-library and the NILE digital Tasks are interactive, involving live online sessions, forums and community walls, and utilise a range of multimedia including images, audio files and videos.
All NILE's courses involve a significant element of English language improvement and/or development of language awareness.
Course Leader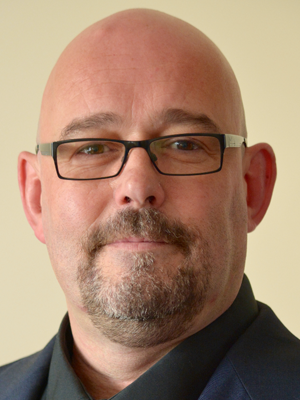 Gavin has worked in education for the past 24 years, as a teacher, materials developer, IT manager and web/user interface designer and his blend of pedagogical and technical skills has taken him around the world for a variety of organisations helping them to bridge the gap between their training and teaching portfolio and their technical needs.
His company TheConsultants-E, set up with Nicky Hockly works primarily in online teacher development and training and their Cert ICT course won a British Council ELTON in 2007. Among their other courses they also offer the only online Cert IBET course.
Available dates:
| | | | |
| --- | --- | --- | --- |
| Course dates | Location | Course length | |
| July 5th - July 23rd | Online | 3 weeks | |