This course will give you insights into key components, skills and competencies of effective management in language education. The module has been specifically designed to be practical and relevant for participants from a range of settings and management roles.
This module carries 30 credits.
Apply
" I liked the course very much. I liked the content, how we moved from one content to another, the structure of the module and varieties of activities. There were some units which required a lot of personal reflections- which I liked and some which were rather challenging. "

Saida - 2019
Is this course for you?
Location: Online
Experience: Degree. language teaching experience
Language Level: B2/C1 or higher
Course dates:
18 September - 22 November 2023
15 January - 20 March 2024
8 April - 12 June 2024
16 September - 20 November 2024
Certification:
Postgraduate Certificate, Diploma or MA awarded by University of Chichester
Course Length: 8 weeks (+ 1 week break)
Course fees: £1210
Minimum age: 18
Max class size: 18
Tutor-led and highly interactive
Live and asynchronous eLearning platforms
Specialist ELT eLibrary
Accredited by AQUEDUTO
Course content
Key principles and practice of academic management in ELT
The issues of group dynamics that impact on effective working practices
A range of tools and strategies that can support the development of a learning organisation
The key aspects of performance management systems and approaches to managing the process
Approaches to the customer relationship and how to support effective quality academic provision
The nature of professional and organisational change and the tools and strategies available to manage the accompanying processes
Assessment (written after completion of the course and supervised at distance by tutors):
A 3,000-word main assignment (50%) which investigates an aspect of management related to your own professional context or one with which you are familiar.
A portfolio (50%) containing the following components:
A 1500-word action plan which engages with the findings of the investigation in the main assignment.
A 1500-word analysis of the management issues that might accompany the implementation of the action plan.
" I really liked the input for the course. There was plenty of extra tasks and thinking points too, which I will be referring back to while completing assignment tasks and onwards.The course was fully relevant to my current role, and future roles. "

Madeleine - 2018
" I was helped when falling behind schedule by a clear warning email and clear pointers were given in terms of what I needed to do. This helped me be on track, especially as a first timer in an online course. "

Participant - 2018
Further Information
Online courses are broken down into individual units and activities, forming a clear structure. Tasks will be interactive, involving voice chat, forums and community walls, and they will utilize a range of multimedia including images, audio files and videos. Participants need a computer, a headset (with microphone) and an Internet connection. You can do much of the course on a tablet or mobile device, but will need a computer for certain activities.
All participants have access to NILE's extensive ELT e-library and the NILE digital Tasks are interactive, involving live online sessions, forums and community walls, and utilise a range of multimedia including images, audio files and videos.
All NILE's courses involve a significant element of English language improvement and/or development of language awareness.
MA Module Leader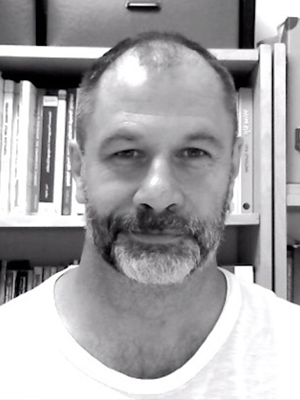 Martyn has worked in ELT over 30 years in the UK, Europe, Central America and Africa. He has taught English at all levels and in many contexts from one-to-one in financial institutions to rural schools with classes of eighty students.
His management experience includes three years as Director of Operations for a group of language schools in the UK and Ireland, In this role he oversaw the project management of professional development systems, as well as a syllabus review and reform project.
Available dates:
| | | | |
| --- | --- | --- | --- |
| Course dates | Location | Course length | |
| 15 January - 20 March 2024 | Online | 8 weeks | |
| 8 April - 12 June 2024 | Online | 8 weeks | |
| 16 September - 20 November 2024 | Online | 8 weeks | |