Are you tired of producing lacklustre educational or training videos that fail to engage your audience?
Do you want to elevate your video production skills to the next level and create professional-looking content?
Whether you're a seasoned educator or a newcomer to the field, this comprehensive course has got you covered. Learn how to craft compelling videos that captivate your audience and effectively convey your message.
From creating content for online courses to launching a YouTube channel, this course offers a wealth of practical knowledge to help you succeed in the ever-growing world of educational video production.
Don't settle for mediocrity - join us today and take your video production skills to the next level!
Apply
Free Movavi Academic Video Software!
This course includes a free one year license to the Movavi Academic video-editing software to get you started!
Is this course for you?
Location: Online
Experience: Participants do not need experience in creating video but do need to have key competencies in using a computer. Mac users are welcome but please be aware that training material has been created using a PC.
Language Level: B1 or higher
Course dates:
14 January - 23 February 2024
21 April - 31 May 2024
15 September - 25 October 2024
Certification: NILE Certificate
Course Length: 6 weeks
Minimum age: 18
Max class size: 18
Tutor-led and highly interactive
Live and asynchronous eLearning platforms
Specialist ELT eLibrary
Accredited by AQUEDUTO
Course content
incorporating footage seamlessly from a smartphone, camera or webcam
recording a computer screen and adding voiceovers to slides, images, graphs and other visuals
adding audio effects and soundtracks that enhance videos and create different moods for different audiences
using titles and text to emphasize key points and help viewers follow along
green screen technology: place yourself or other images in any setting
screen size and video compression: ensuring videos look their best on any device
creating professional intros and outros that add polish to videos
sharing videos on YouTube and saving them for easy access
access to a vast library of resources provided by Movavi Academic to enhance your videos with images, audio and other content
This is a highly practical course that takes you through all the key stages in developing professional-looking educational videos. The course extends over 6 weeks and includes:
a comprehensive weekly webinar with Russell Stannard
weekly learning video content mainly in the form of step-by-step videos
weekly tasks that focus on developing the key skills
detailed weekly feedback on all tasks
a free copy of Movavi Academic video editing software which includes 1000s of additional educational assets to add to your videos.
Further Information
NILE Online courses are highly interactive and learning takes place through varied and engaging multimedia content and the collaboration between participants from different contexts. All participants work on the same unit in the same week but there is a high level of flexibility within that time period to help you fit studying around your life and work. The interaction via forums and the other powerful digital tools built into the platform help and encourage you to share ideas, ask questions, explore concepts and build up a community.
You need a computer, a headset (with microphone) and an Internet connection. Much of the course can be done on a mobile device, but a computer is needed for certain activities and tasks.
All participants have access to NILE's extensive ELT e-library and an innovative social and cultural programme.
Course Leader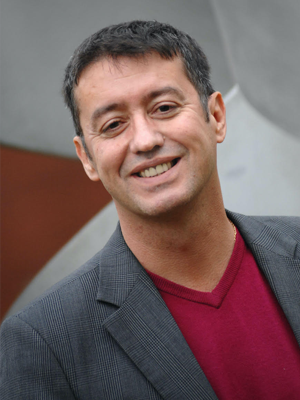 Russell spent 11 years in Spain as Director of Studies of International House Seville and teacher trainer for the Spanish government. He had previously worked as an English teacher in Greece for 2 years.
He holds the CELTA, DELTA and an MSc in Multimedia Computing from the University of Westminster. He worked as a Principal Teaching Fellow in Educational Technology at the University of Westminster before moving to Warwick University.
In 2007 he founded the website TeacherTrainingVideos.com and was awarded the British Council 'Technology' ELTons, the The Times Higher 'Outstanding Technology' award and the University of Westminster 'Excellence in Teaching and Learning.'
Russell is now a freelance consultant. His YouTube Channel has over 70,000 subscribers where he creates videos to help language teachers incorporate technology in their teaching and learning. His consultancy roles include work with Kings College University London, the Kwazulu University in South Africa, Brugg University in Switzerland and Stirling University in Scotland. He is a Techsmith Camtasia recommended trainer and a Movavi educational ambassador.
Available dates:
| | | | |
| --- | --- | --- | --- |
| Course dates | Location | Course length | |
| 14 January - 23 February 2024 | Online | 6 weeks | |
| 21 April - 31 May 2024 | Online | 6 weeks | |
| 15 September - 25 October 2024 | Online | 6 weeks | |