Learners today are global citizens and need to develop skills that will enable them to meet the challenges this presents in a period of unprecedented global change. 21st Century Skills include learning core content along with research skills, critical thinking, creativity, collaboration, and interpersonal communication skills. The ever-increasing use of technology is a given for the future, so ICT skills need to be integrated into everything we do in education. How can language and content teachers help learners to develop these skills?
The 21st Century Teacher Skill set is increasingly concerned with managing the language learning process in new ways. This course introduces you to the pedagogic skills required to develop 21st Century Skills among your learners.
Contact us
" Excellent quality of teaching, engaging lessons, and the NILE staff were extremely helpful and welcoming. "

Participant - 2019
Is this course for you?
Location: Norwich
Experience:
Teachers of English and teachers using English as a medium of instruction at all levels
Language Level: B2 or higher
Course dates:
2023 dates to be announced
Certification: NILE Certificate
Course Length: 2 weeks
Course fees:
Registration fee: £150
Course fee: £1050
Accommodation: £476
Accommodation: Residential or Homestay
Minimum age: 18
Max class size: 16
Free social and cultural programme
Cross-curricular and cultural workshops
Specialist ELT Library
Complementary eLearning platform
Course content
teaching and learning collaboratively
setting up cross-curricular projects
integrating assessment with learning
exploiting technology
reflecting on teaching and learning
analysing lesson structures and teaching
strategies which incorporate work on 21st century skills
comparing and contrasting materials to explore the differences between conventional, transmission-orientated teaching and a problem-solving or guided discovery approach
On this course you will be reviewing, adapting and designing materials to develop critical thinking skills and raise students' awareness of themselves as global citizens, defining and supporting students' critical appraisal of sources of information
" I enjoyed feeling like a student again! The communicative, collaborative activities and tasks that challenged my critical thinking were excellent. "

Nikolay - 2019
" The trainer was caring and helpful, she supported our development in an excellent way. "

Participant - 2019
Timetable
This course consists of 50 hours of tuition, delivered between 09:15 and 16:00, Monday - Friday. You will also take part in cross-curricular workshops on a variety of topics, and each course includes a free evening and weekend programme of social and cultural activities and trips.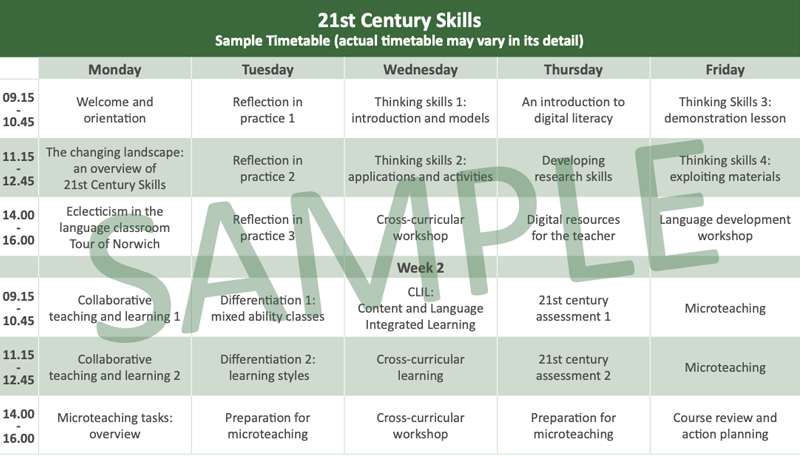 Further Information
Specific course content comes from feedback you and other participants give us through pre-course questionnaires, identifying your needs and priorities.
Time will be built into the course for reflection and for you to consider how to adapt ideas from the course to your classroom in your own professional contexts.
NILE offers homestay accommodation with carefully selected hosts and residential accommodation at the University of East Anglia. NILE's dedicated student welfare team can be reached 24 hours a day.
All NILE courses involve a significant element of English language improvement and/or the development of language awareness.
Course Leader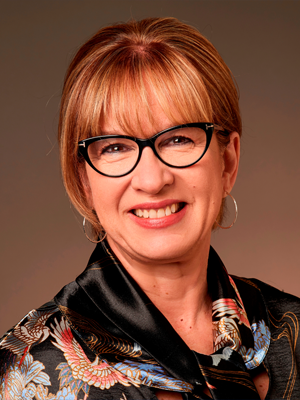 Claudia is based in Buenos Aires (Argentina), holds an MA in Education and Professional Development from the University of East Anglia and a PhD in English Studies at the University of Nottingham.She works as a consultant for Oxford University Press, the British Council and Trinity College London and is a trainer for Oxford Professional Development.
Claudia has also taught on the MA programme in TEFL at the Universidad de Alcalá de Henares, Spain. Her interests are literature and the arts in ELT, intercultural communication and the relationship between language and identity.