You can start this module at any time. You will develop and apply principled procedures for investigating a specific area of language education and demonstrate expertise in different aspects of your investigation. You will work independently on your investigation project, which will make an original contribution to language education research.
This module carries 60 credits
Is this course for you?
Location: Distance learning
Experience: Degree. language teaching experience
Language Level: B2/C1 or higher
Course dates: Continuous enrolment
Certification:
Postgraduate Certificate, Diploma or MA awarded by University of Chichester
Course Length: 12 weeks for proposal, up to 60 weeks for completion
Course fees: £2300
Accommodation: Homestay
Minimum age: 18
Max class size: 16
Free social and cultural programme
Cross-curricular and cultural workshops
Specialist ELT Library
Complementary eLearning platform
Course content
Conducting a literature review on the chosen topic
Framing of a proposal with a research question
Selecting and justifying your research methodology
Designing and using data collection tools
Collating and analysing data and reaching valid conclusions on your findings
The theories and procedures of research which are potentially applicable to language education
How to develop and apply principled procedures and methodologies for researching your chosen aspect of language education
How to present, analyse and interpret the findings of your investigation projects critically and clearly
How to make an original contribution to the field of language education research and/or materials development
The specific focus of this module will be determined on an individualised basis in negotiation between you and your dissertation supervisor
Further Information
This course will extend your understanding and critical awareness of:
Your own teaching practice with reference to current research, trends and views on language, language teaching methodology, language learning
Recent trends in language teaching methodology and their antecedents in the history of language teaching
The main factors which influence success and failure in language learning and the implications of these factors for teaching
How to gain a clear, practical view of language for teaching purposes
How to write language awareness materials for your own learners
How to conduct small-scale investigations into classroom practices, learners and their learning
How to reflect constructively on your own practice
Course Leader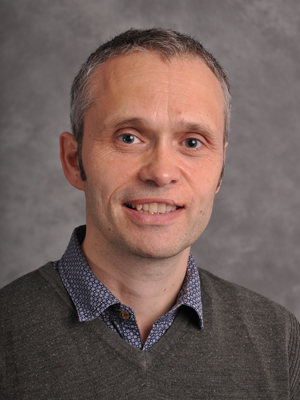 Dr. Jason Skeet is responsible for leading on and coordinating all academic aspects of the NILE MA in Professional Development for Language Education.
Jason has worked as a consultant and trainer in CLIL at Utrecht University providing advice and training for bilingual schools throughout The Netherlands. He has also taught on the university's UTEACH Master's Programme for bilingual and international school teachers. Before that he worked for seven years as a teacher at a bilingual secondary school.
Available dates:
| | | | |
| --- | --- | --- | --- |
| Course dates | Location | Course length | |
| Continuous enrolment | Online | 3 weeks | |