Literature offers learners meaningful, personal reading experiences and gives them a powerful sense of the expressive potential of the language they are learning. Drama is an effective way of helping students to activate that language and explore setting, character and story through cooperation, creativity and communication.
This course will explore approaches to using literature in the language classroom and will introduce you to a wide range of drama games and activities. By the end of the course, you will have built up a repertoire of approaches to incorporating both literature and drama activities into your language teaching.
Contact us
" I've already participated in teacher training courses, but this is the best course I've ever had. There was a great balance of theory and practice. "

Participant - 2019
Is this course for you?
Location: Norwich
Experience:
This course is aimed at teachers of English and other ELT professionals who wish to:
introduce more active and interactive learning methods
develop approaches to using literature in the classroom
update their own knowledge and skills in working with drama
Language Level: B1/B2 or higher
Course dates: 2023 dates to be confirmed
Certification: NILE Certificate
Course Length: 2 weeks
Course fees:
Registration fee: £150
Course fee: £1050
Accommodation: £476 (2 weeks)
Accommodation: Homestay & Residential
Minimum age: 18
Max class size: 16
Free social and cultural programme
Cross-curricular and cultural workshops
Specialist ELT Library
Complementary eLearning platform
Course content
Motivating, sustaining and monitoring extensive reading
Creative approaches to reader response
Encouraging less motivated learners
Developing vocabulary and improving literacy
The use of drama across the curriculum
Drama as a means of exploring stories
Describing and developing characters
Contrasts between dramatic dialogue and natural spoken discourse
Exploring and expressing emotion through language and action
Sessions on the use of literature will focus on ways of promoting the habit of extensive reading and developing creative response strategies to encourage learners to become more active readers. Drama sessions are designed to boost confidence, creativity and spontaneity through role-play, drama games and improvisation.
" My expectations were high and perfectly fulfilled! "

Participant - 2019
" The teaching quality was very high: I learnt to see new perspectives and everything I learnt was related to my work. "

Participant - 2019
Timetable
This course consists of 50 hours of tuition, delivered between 09:15 and 16:00, Monday - Friday. You will also take part in cross-curricular workshops on a variety of topics, and each course includes a free evening and weekend programme of social and cultural activities and trips.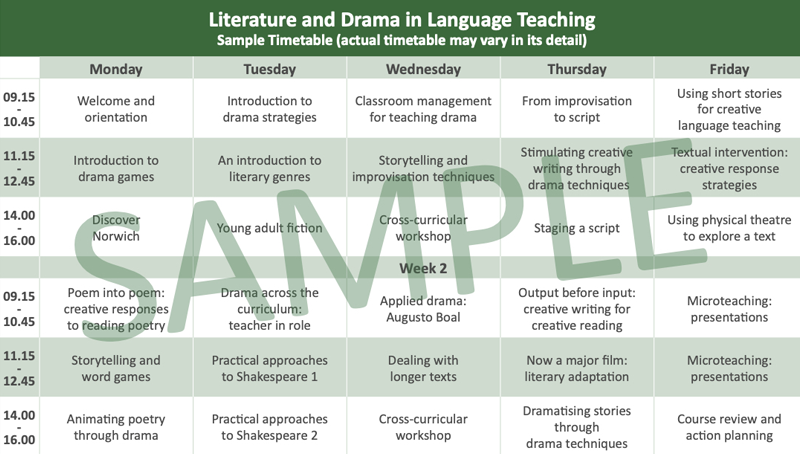 Further Information
Specific course content comes from feedback you and other participants give us through pre-course questionnaires, identifying your needs and priorities.
Time will be built into the course for reflection and for you to consider how to adapt ideas from the course to your classroom in your own professional contexts.
NILE offers homestay accommodation with carefully selected hosts and residential accommodation at the University of East Anglia. NILE's dedicated student welfare team can be reached 24 hours a day.
All NILE courses involve a significant element of English language improvement and/or the development of language awareness.
Course Leader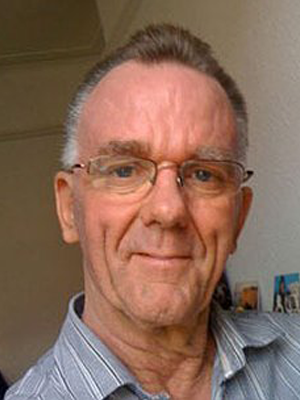 David Farmer is a specialist in drama who trains teachers as well as working with students in schools. After working as a primary school teacher he founded Tiebreak Theatre Company which performed plays to young people across the UK and abroad for twenty-five years.
Alan Pulverness is Senior Consultant at NILE and Course Leader for the NILE TEFL Delta Modules.
He has worked extensively for the British Council in Central and Eastern Europe and in Russia on materials development, syllabus design and reader development projects.