The English language is in a state of flux. This, of course, is nothing new: English has always taken from other languages. It is a glorious hybrid. While this may be a cause for celebration in some aspects, it necessarily makes things difficult for the English language teacher.
How do I know if the English I am presenting to my students in the classroom is 'correct' English?
Do the 'rules' I learnt at school and university still hold true?
And given that most English is now used in interactions between non-native speakers, what standards apply?
These are all questions that this course will address.
Apply
" I enjoyed the course and found it useful. I found the platform well designed and user friendly. I liked the fact that there were few course participants and therefore we could all take an active part in the live sessions. The course has made me consider aspects of the English language that I hadn't considered before. "

Participant - 2020
Is this course for you?
Location: Online
Experience: 1 year+ teaching experience
Language Level: B1 or higher
Course dates: July 5th – July 23rd
Certification:
NILE Certificate
Course Length: 3 weeks
Course fees: £625/€750
Minimum age: 18
Max class size: 16
Tutor-led and highly interactive
Live and asynchronous eLearning platforms
Specialist ELT eLibrary
Accredited by AQUEDUTO
Course content
General ideas of what constitutes contemporary English
A number of different language corpora, and how these can be useful tools for the teacher and the student
The processes involved in word formation and coinage
The concept of a grammar of spoken English (including vague language, ellipsis, backchannels)
The cultural and intercultural aspects of their topic, their role in social change and popular culture and the language generated by this
A list of lexical items relating to the world of work and particular professional spheres
A list of lexical items relating to loan words
The English 'language landscape' of their own environment
This course will give you an insight into contemporary English as it is used around the globe in the 21st century, from the backstreets of New York to the suburbs of Delhi, from Manchester to Melbourne, you will learn about varieties of English, recent changes in the English language and their implications for learners and teachers. This will be done through analysis of contemporary English through concordances and other corpus-based research instruments as well as analysis of the discourse of contemporary popular culture.
" The course was marvellous! The tutor, Chris Rose, was awesome! The course was highly informative, and I liked the live sessions every other day where we could discuss all the issues of the course. "

Anna - 2020
" Materials provided were very good. The tutor managed the live sessions in a very pleasant way. "

Salvatore Ciancitto - 2020
Further Information
Online courses are broken down into individual units and activities, forming a clear structure. Tasks will be interactive, involving voice chat, forums and community walls, and they will utilize a range of multimedia including images, audio files and videos. Participants need a computer, a headset (with microphone) and an Internet connection. You can do much of the course on a tablet or mobile device, but will need a computer for certain activities.
All participants have access to NILE's extensive ELT e-library and the NILE digital Tasks are interactive, involving live online sessions, forums and community walls, and utilise a range of multimedia including images, audio files and videos.
All NILE's courses involve a significant element of English language improvement and/or development of language awareness.
Course Leader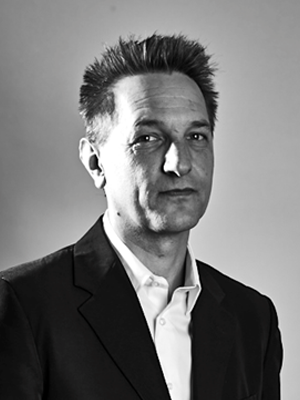 Chris Rose holds a PhD in Critical and Creative Writing from Edge Hill University. He has an extensive list of publications, which range from fiction (his most recent novel, Who's Who When Everyone Is Someone Else came out in the US and UK in April 2018; one of his short stories is featured in the anthology Best British Stories (2018) to critical theory (in The Short Story in Theory and Practice) to ELT (various readers and articles for Macmillan Education.) He has given several international conference presentations (most recently at the International Conference on the Short Story at the Faculdade de Letras da Universidade de Lisboa.)
He has been a Teaching Fellow and Visiting Lecturer at the University of Birmingham, is an Associate Trainer at NILE and has worked as a writer, teacher, teacher trainer, translator and materials writer for over twenty years. For a long time he worked for the British Council in Italy, where he was responsible for integrating arts and education work. Since then, he has also worked in India, Germany, Syria, Morocco, Lebanon and Russia, as well as extensively in the UK.