Content and Language Integrated Learning (CLIL) is the practice of teaching subjects such as science, mathematics or history in English to learners whose first language is not English.
This online course helps you to become an educational practitioner ready to support learners in bilingual or multilingual CLIL settings.
Apply
" I consider that despite of the situation the online course was really well organized and the dynamic that it has to share and see other students' comments and works was so significant. Moreover, all the materials and articles were so clear, specific, and accurate. the information is very relevant and useful for my teaching practice. "

Carolina - 2020
Is this course for you?
Location: Online
Experience:
Teachers working in bilingual education contexts and/or teaching bilingual learners at primary or secondary level.
Language teachers working alongside subject teachers and/or teaching subject content in their lessons.
Language Level: B2 or higher
Course dates: July 5th - July 23rd
Course Length: 3 weeks
Course fees:
Course fee: £625/€750
Trinity CertPT qualification (optional): £250/€300
Minimum age: 18
Max class size: 16
Tutor-led and highly interactive
Live and asynchronous eLearning platforms
Specialist ELT eLibrary
Accredited by AQUEDUTO
Course content
Discovering what CLIL is
Identifying and use a range of teaching strategies for supporting learners to achieve both subject and language learning outcomes
Developing effective CLIL activities
Planning effective CLIL lessons
Reflecting on work completed on the course and to identify areas for continuing professional development
You will explore the particular needs of CLIL learners, discover ideas to use in a CLIL classroom and develop the know-how to design your own CLIL activities.
Throughout the course you will be able to share, discuss and collaborate with other learners.
For free preview of this course, check out of the NILE Online CLIL Webinar with Jason Skeet.
" The tutor answered all my questions and messages quite quickly and in detail. It was excellent. I can't say there was a hot discussion between participants online, but in Zoom we all were active. "

Elina - 2020
" I loved the zoom session. In times of lockdown it's great to meet people from places as far away as Siberia. The sequencing-scaffolding of the course is brilliant. "

Participant - 2020
Further Information
Online courses are broken down into individual units and activities, forming a clear structure. Tasks will be interactive, involving voice chat, forums and community walls, and they will utilize a range of multimedia including images, audio files and videos. Participants need a computer, a headset (with microphone) and an Internet connection. You can do much of the course on a tablet or mobile device, but will need a computer for certain activities.
All participants have access to NILE's extensive ELT e-library and the NILE digital Tasks are interactive, involving live online sessions, forums and community walls, and utilise a range of multimedia including images, audio files and videos.
All NILE's courses involve a significant element of English language improvement and/or development of language awareness.
Course Leader: Phil Ball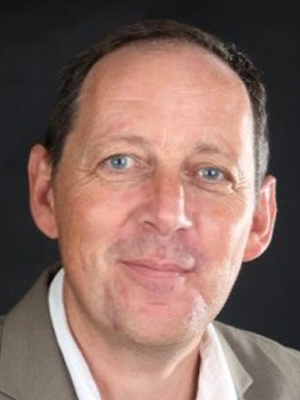 Phil is based in San Sebastián in Spain. He is a CLIL materials writer and teacher-trainer and has been closely involved with the award-winning Basque project, 'Eleanitz'. He has been involved in several European-based CLIL projects, and has written a wide variety of CLIL-based textbooks for the Basque and Spanish social science and English language programmes. He co-designed the new 'CLIL Essentials' online course for the British Council and is the co-author of the new book about CLIL, 'Putting CLIL into Practice' (OUP 2015) and his CLIL textbook series for the Basque curriculum was nominated for the ELTONS. Innovation Award in 2016.