In this course you will learn what kinds of activities help students to learn English well. There are eight units. In the first one you will get to know the course, the learning platform, your tutors and the other participants. In the next six units you will explore some factors we need to consider when choosing, using and adapting activities, such as interaction, motivation and classroom management.
We will also look at how to evaluate activities and adapt them or devise our own when necessary.
Apply
" I didn't know what to expect because I have never taken an online course before but now I see that it was even more than what I could have ever expected. It was a great experience and I learnt a lot. The context is very modern and useful in current learning contexts. "

Laura - 2018
Is this course for you?
Location: Online
Experience:
For those teachers without a recognised national/international teaching qualification and/or minimal experience.
Language Level: B1 or higher
Course dates:
11 April - 15 June 2022
19 September - 23 November 2022
Course Length: 8 weeks
Course fees:
Course fee £495
Trinity Registration and Administration Fee (optional): £250
Take Your Teaching Online: FREE
Minimum age: 18
Max class size: 16
Tutor-led and highly interactive
Live and asynchronous eLearning platforms
Specialist ELT eLibrary
Accredited by AQUEDUTO
Course content
Exploring what makes good activities
Thinking about the importance of interaction
Thinking about what motivates people generally
Thinking about what the teacher should do before, during and after an activity
Listening to some experienced teachers talking about how they built their repertoire of activities
Choosing some evaluation criteria for activities for your class
Submitting a project plan for your tutor for feedback
How to discover a range of activities for recycling vocabulary
Solutions to some common challenges in speaking classes
How we can help students interact more in speaking activities
How to plan the stages and instructions for a warmer, filler or booster
Some online tools for storing, organising and sharing activities
How to devise and share a short reading or listening activity
How to evaluate some receptive skills activities
Each unit will also focus on activities related to a particular language area. Over the course you will build up a repertoire, or bank, of activities that you can use with your students and we will help you to organise and share this. In unit 8 you will prepare for your final assessed project, which will help you put everything you have learnt into practice.
" I loved the fact that I met people from other countries whose teaching contexts are either similar or different to mine, and the fact that we shared our ideas, experiences and supported each other. The tutor, Susi, is wonderful: immediate feedback and lots of support from her enabled me to overcome particular hurdles. "

Marielou - 2018
" For my first experience of an online course, I was pleasantly surprised. It was very accessible and the activities and resources were practical and useful to everyday teaching. "

Participant - 2018
Further Information
NILE Online courses are highly interactive and learning takes place through varied and engaging multimedia content and the collaboration between participants from different contexts. All participants work on the same unit in the same week but there is a high level of flexibility within that time period to help you fit studying around your life and work. The interaction via forums and the other powerful digital tools built into the platform help and encourage you to share ideas, ask questions, explore concepts and build up a community.
You need a computer, a headset (with microphone) and an Internet connection. Much of the course can be done on a mobile device, but a computer is needed for certain activities and tasks.
All participants have access to NILE's extensive ELT e-library and an innovative social and cultural programme.
Course Leader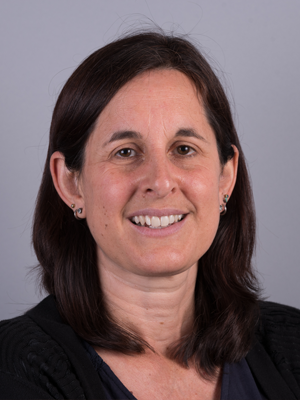 Susi Pearson has been involved in teaching and teacher training in ELT for over 20 years, working for extended periods in Portugal, Brazil, Poland. She is CELTA and Delta qualified and holds an MA in Professional Development for Language Education.
Susi is a Senior Trainer at NILE, coordinating and working on Language Development and Methodology courses, including CELTA & Delta. Her role also involves tutoring on NILE Online courses and supporting new tutors, as well as overseeing the writing and digitising of new courses. Her particular interests are developing effective ELT materials, how to keep learners motivated and teaching phonology.
Available dates:
| | | | |
| --- | --- | --- | --- |
| Course dates | Location | Course length | |
| 11 April - 15 June 2022 | Online | 8 weeks | |
| 19 September - 23 November 2022 | Online | 8 weeks | |