The course will provide you with an intensive introduction to current methodology and materials in ELT, while providing you with the opportunity to refresh your English. The course focuses on the practical application of recent developments in teaching methodology, providing you with ways in which to apply them to your class. As a course participant you will have the opportunity to collaborate with others, comparing your contexts, your problems and your solutions.
Is this course for you?
Location: Norwich
Experience:
Teachers wishing to improve their understanding and command of contemporary written and spoken English and raise their awareness of how language, materials and methodology interact in the teaching of English
Language Level: B2 and above
Course dates: 30 August - 03 September 2021
Certification: NILE Certificate
Course Length: 1 week
Course fees:
Registration fee: £150
Course fee:£497
Accommodation: £ 224 (2 weeks)
Accommodation: Homestay
Minimum age: 18
Max class size: 16
Free social and cultural programme
Cross-curricular and cultural workshops
Specialist ELT Library
Complementary eLearning platform
Course content
Language and culture
Motivating learners
Creativity in the classroom
21st Century Skills
Multimedia materials
Using and designing authentic tasks
Activities to develop language knowledge and use
Recent developments in methodology
Issues in language learning
This course will extend your understanding and critical awareness of: how English is used both inside and outside the classroom and the principles and practice of teaching English as a second or foreign language.
You will explore recent developments in methodology and the analysis of language for teaching and how to examine the relationship between language, materials and methodology
Timetable
This course consists of 50 hours of tuition, delivered between 09:15 and 16:00, Monday - Friday. You will also take part in cross-curricular workshops on a variety of topics, and each course includes a free evening and weekend programme of social and cultural activities and trips.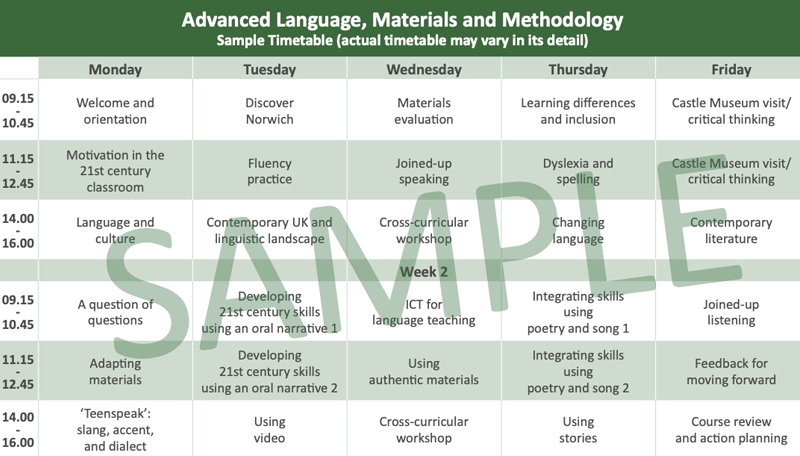 Further Information
Specific course content comes from feedback you and other participants give us through pre-course questionnaires, identifying your needs and priorities.
Time will be built into the course for reflection and for you to consider how to adapt ideas from the course to your classroom in your own professional contexts.
NILE offers homestay accommodation with carefully selected hosts and residential accommodation at the University of East Anglia. NILE's dedicated student welfare team can be reached 24 hours a day.
All NILE courses involve a significant element of English language improvement and/or the development of language awareness.
Course Leader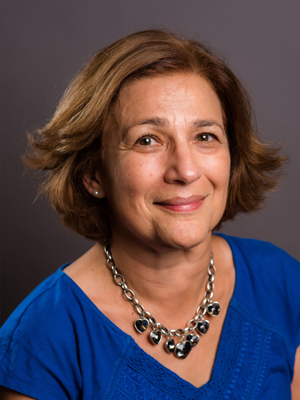 Maria has been working as a teacher, teacher trainer and materials writer for forty years. She has trained teachers in the UK, Argentina, Chile, Western Europe, Kazakhstan and Canada. She is CELTA Centre Manager at NILE and has set up a CELTA centre at ICBC in Santiago de Chile and delivered CELTA courses in Almaty, Kazakhstan and Perm, Russia.
She is also a CELTA assessor and a Delta tutor and gives presentations at international conferences. She holds an MA from NILE and her chief ELT interests are materials development and the role of affect in language learning
Available dates:
| | | | |
| --- | --- | --- | --- |
| Course dates | Location | Course length | |
| 30 August - 03 September 2021 | Norwich | 1 week | |