Rod Bolitho
NILE Advisory Board (Chair)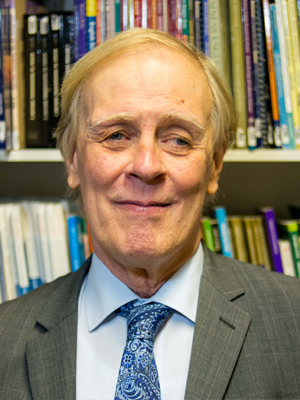 Rod has worked in language education as teacher, teacher educator and manager for over 55 years in both the public and private sectors. He now freelances and also chairs the NILE Advisory Board.
Rod has an international reputation as author, trainer and consultant to ELT projects in Europe and beyond, most recently for the British Council in Uzbekistan, Tunisia, Djibouti and Niger. He has directed Master's programmes in Language Education and Trainer Training at Plymouth Marjon University and here at NILE and he continues to serve as a supervisor on the MAPDLE programme. He has written articles on a wide range of ELT-related topics, including language awareness, trainer training, continuing professional development and materials design. He has been a plenary speaker at the IATEFL International Conference and at conferences in many parts of the world, including India, Russia, Turkey, Greece and Brazil.
His most recent books, both co-authored with Richard Rossner, are 'Language Education in a Changing World: Challenges and Opportunities', published by Multilingual Matters in 2020 and 'Language-Sensitive Teaching and Learning' published in 2022 by Palgrave Macmillan.
Rod enjoys walking, cooking, reading and supporting his beloved Liverpool FC.
---