Miriam Anderson
Student Support Officer and Marketing Campaigns Coordinator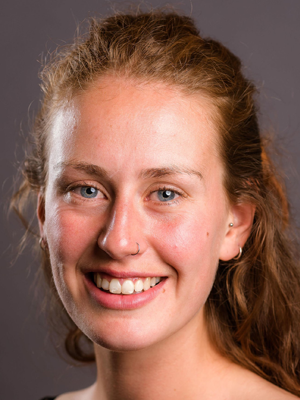 As Student Support Officer, I am involved with the non-academic side of the student experience. As well as being a member of the Student Welfare and Safeguarding team, I am responsible for organising the Social and Cultural Programme for participants both online and face to face. I work alongside a team of Social Programme Assistants to run a variety of events and to provide opportunities for course participants to get to know Norwich and each other. I am Level 2 Safeguarding, First Aid and Fire Marshall trained.
In addition to this, I assist NILE's Marketing and Communications Manager, Hanna Furre, with content creation and generating engagement on social media. I support the NILE Online team to set up and maintain courses on our online platform. I am also NILE's Green lead, so I try and bring the environmental perspective to all of NILE's activities.
I joined NILE in 2018 after working at a language school in Cambridge for seven summers as a Residential Activity Organiser and EFL teacher. I am CELTA trained and have a BA in Spanish with International Development.