Johanna Stirling
NILE Online Academic Manager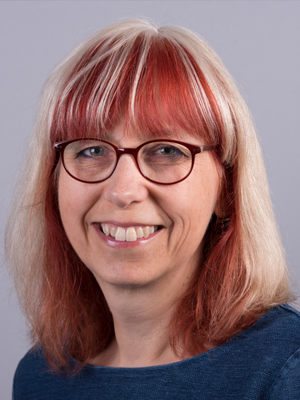 Johanna Stirling is responsible for coordinating and developing all academic aspects of NILE Online.
She is a NILE Associate Trainer who teaches, trains teachers, writes materials and gives presentations about English language teaching. She has written teaching materials for Cambridge University Press and self-published Teaching Spelling to English Language Learners (British Council Award for ELT Writing – Special Commendation and nominated for an ELTon Award for Innovation in Teacher Resources).
"We'll help each teacher build a useful teaching bank that will serve them for the rest of their professional life"
Her professional special interests are teaching spelling, materials development, ICT and working with teachers. To find out more see her website, The English Language Garden and The Spelling Blog
Publications
Unlock Reading and Writing Skills 4 Teacher's Book, (2014) Cambridge University Press
Teaching Spelling to English Language Learners (2011) – author and publisher.
English Unlimited Starter and Advanced Teacher's Packs (2011) Cambridge University Press
Talking about Verbs, English Teaching Professional No. 60 January 2009.
face2face Advanced Teacher's Book (2008) Cambridge University Press.
Oxford Advanced Learners' Dictionary Resource Book (2005)
Review of spelling materials ELT Journal (Vol 59/3 July 2005)
The Portable Electronic Dictionary – Faithful friend or faceless foe? Modern English Teacher (Vol 14, No 3 July 2005)
The Dog Ate My Homework English Teaching Professional (Issue 38 May 2005). Winner of September 2004 Onestopenglish Methodology Challenge.
English for Telephoning CD-ROM, (2004) DELTA Publishing
What can Teatchers Do to Halp Bor Spillers? TESOL – Spain Newsletter Volume 28 Autumn 2004 and IATEFL 2004, Liverpool Conference Selections.
The Business Vocabox The Journal of TESOL France Vol. 7 2000 and Tempus Vol. 6 2002
Make Friends with Electronic Dictionaries Guardian Weekly October 20-26 Vol 175 / No18
Conference Presentations
Spelling Myths and Enchantments - British Council Seminar Series 2012-13 London
Full-Body Spelling Workout - IATEFL Brighton 2011
Joined-Up Listening - Cambridge English Teacher Webinar
The Spelling Thief - Cambridge English Teacher
---