The CELTA course provides practical, initial training in teaching English as a foreign language.
During input sessions you will find out more about how the English language works, in terms of grammar, vocabulary and pronunciation, as well as learn about practical teaching methodology (how to set up a classroom, best use the resources at your disposal, deal with different learners, give correction and so on) These sessions aim to help you with your teaching practice.
Apply
" Excellent! I really enjoyed how personalised the input and Teaching Practice sessions were, it feels like all the tutors really care about us as students and our future teaching careers. Input sessions were really fun, and the staff utterly lovely, all round. "

Catherine, August
Is this course for you?
Location: Norwich
Experience: An interest in pursuing a career in English Language Teaching
Language Level: C1/C2
Course dates:
02 - 27 August 2021
04 - 29 October 2021
Certification: Cambridge CELTA
Course Length: 4 weeks
Course fees:
Course fee: £1060
VAT (20%) £1296
Cambridge Registration Fee: £160
Total: £1456
Minimum age: 18
Max class size: 12
Tutor-led and highly interactive
Live and asynchronous eLearning platforms
Specialist ELT eLibrary
Accredited by AQUEDUTO
The course includes
6 hours of teaching practice and feedback
6 hours observation of experienced teachers in the classroom
About 50 hours of practical input sessions on methodology, language awareness, phonology and professional development
About 20 hours of lesson preparation, initially supervised by the course tutors
4 written assignments
At least one private tutorial to review progress
Understanding the relationship between the learner, the teacher and the teaching/learning context
Language analysis and awareness
Language skills: reading, listening, speaking and writing
Planning for effective teaching of adult learners of English and resources and materials for teaching English to adults
In addition to input sessions, you will do at least six hours' teaching practice and observe six hours of lessons from experienced teachers. After each teaching session you will be given detailed feedback on your performance, and you will be given an opportunity to comment, reflect on and learn from the lesson observations.
" Excellent! Thought -provoking. Structured and balanced. Quality, detailed feedback on practical issues. Excellent provision by a talented, knowledgable and dedicated team of professionals. "

Amanda, September
" Our teachers were incredibly communicative and supportive for our individual needs. It was a wonderful place to learn with a lovely atmosphere. "

Seamus, September
Further Information
Candidates are assessed continuously during the course and there is no final examination. An external assessor, appointed by Cambridge ESOL, moderates each course. Completion of the course does not guarantee the award of the Certificate. There are two components of assessment: teaching practice and written assignments. To be awarded the certificate candidates must pass both components. There are three grades: Pass, Pass B and Pass A
Course Leader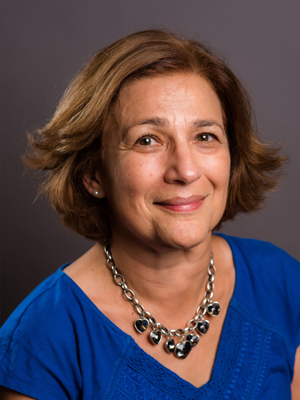 Maria Heron has been working as a teacher, teacher trainer and materials writer for forty years. She has trained teachers in the UK, Argentina, Chile, Western Europe, Kazakhstan and Canada. She is CELTA Centre Manager at NILE and has set up a CELTA centre at ICBC in Santiago de Chile and delivered CELTA courses in Almaty, Kazakhstan and Perm, Russia.
She is also a CELTA assessor and a Delta tutor and gives presentations at international conferences. She holds an MA from NILE and her chief ELT interests are materials development and the role of affect in language learning.
Available dates:
| | | | |
| --- | --- | --- | --- |
| Course dates | Location | Course length | |
| 02 - 27 August 2021 | Norwich | 4 weeks | |
| 04 - 29 October 2021 | Norwich | 4 weeks | |